Customized for Quality Construction
A construction project, great or small, calls for eminent, dedicated workmanship. You'll find the committed professionals your project calls for with Rietschlin Construction Inc of Crestline, OH. Our wealth of skill, experience, technical prowess, and diligence is exemplified in our series of qualifications and, of course, our track record.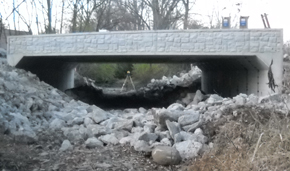 Bridges, Level 1 and Level 2
Concrete construction
Concrete Structures
Culverts
Fire main connections
Grading
Roads and Parking lots - new and reconstructed
Road building
Site preparation
Storm Sewer
Waterlines connections
Streamline Your Project With Proficiency Today!
If you require the services of a skilled construction company, then we are your team.
Contact us
today for a consultation!